WINTER GRADUATION
With friends and families joining students to celebrate their hard-earned achievements, winter graduation sees thousands of visitors flocking to universities across the country.
It's no surprise that along with welcome week, graduation is one of the highest trading periods for university gift shops. A carefully curated range of branded merch and apparel allows students to take a cherished memento of their uni days with them, whilst providing ongoing exposure for the university.
At Infinity Inc. we have been working with leading universities across the UK for over 25 years to revolutionise their merchandise offering. With winter graduation approaching we've rounded up our top 5 tips for maximising your retail potential at this key event.
1. Location, location, location
Just like any retail store it is important to consider where it will be located. With 1000's of visitors attending, ensuring there is a smooth flow for students to follow on the day is essential. Your university gift shop should be somewhere all visitors can access throughout the day without causing a bottleneck. While students collect their cap & gowns or get their professional photographs taken, friends and family often have dwell time. This provides the perfect opportunity for them to browse your range of branded merchandise and apparel.
If space allows, you should also consider having a multiple pop-up gift shops at different locations. Anywhere students gather before or after the ceremony are ideal positions, to ensure they have time to visit during the day.
2. Best sellers
In our 25 years of producing branded apparel and merch for universities we have tracked the best selling products at graduation events. Whilst notebooks, lanyards and water bottles are popular items with students throughout the year, we recommend adding some special souvenir items to your range. Our five favourites are:
Graduation bear
Certificate holder
Crest pin badges
Fridge magnets
Scarves
TOP TIP: Make sure you have products of varying price points, to make sure there is something for everyone.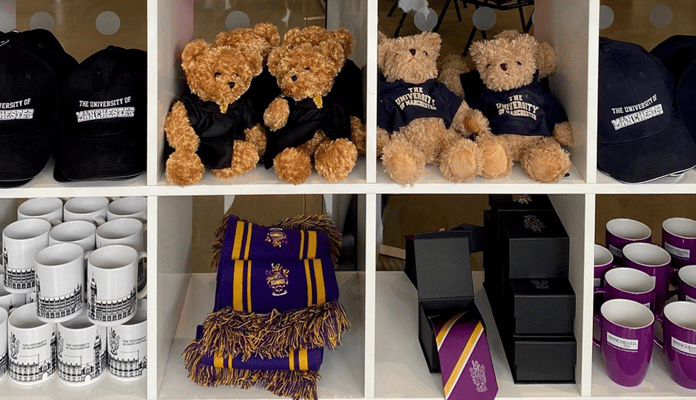 3. Online webshop
Providing an online space for students, friends and family to browse and purchase university merch not only gives more time to purchase, it also allows you to manage stock levels. Knowing ahead of each graduation event which items are selling well and you may need to re-order for, can ensure you maximise sales.
Sending a link out to browse the range ahead of the Graduation event, can also facilitate click & collect orders, reducing pressure and queuing time at the gift shop on the day.
Using the Infinity Inc. online ordering system LINK we can create a personalised webshop for you, stocked with your branded collection.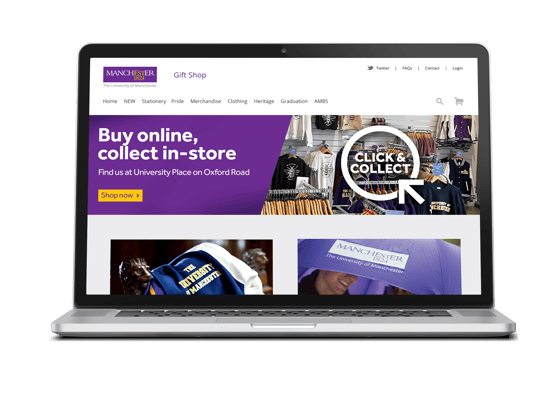 4. Spread the word
We've already established that the location of your graduation retail shop is key. Now you need to let people know where they can find it. This is especially important if your graduation ceremonies are hosted away from your main campus. Make sure to include the location and opening times in any communications to students and visitors leading up to the graduation.
As well as using email, social channels and the university intranet, flyering or directional signage on the day are great ways of reminding visitors about the gift shop and where they can find it. If you do have an online store, make sure to include easy links or QR codes to take visitors straight to the webshop to browse and shop.
5. Print on demand
Each year Infinity Inc. operate a pop-up stall at the University of Manchester's graduation ceremonies, pressing personalised garments on demand for students to take home with them on the day.
This is a great way to offer course specific or "Class of 2023" designs without the risk of printing too much or too little stock. The University of Manchester saw a 73% increase in branded merchandise and clothing sales by utilising this service.
Our in-house team can create and print bespoke transfer designs for your latest cohort of students, which can be applied to plain garments on the day. With our commission payback scheme it's a great way for universities to increase their income.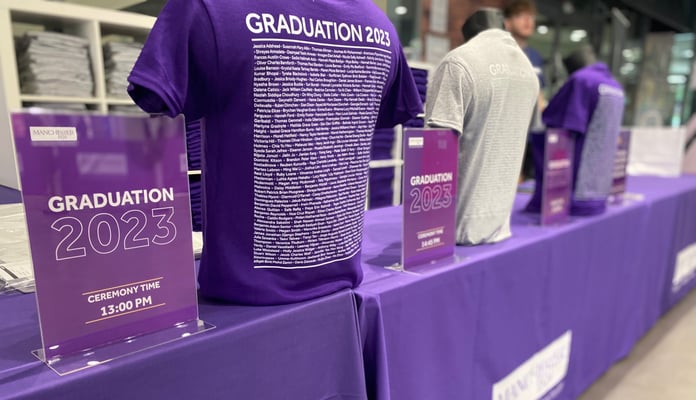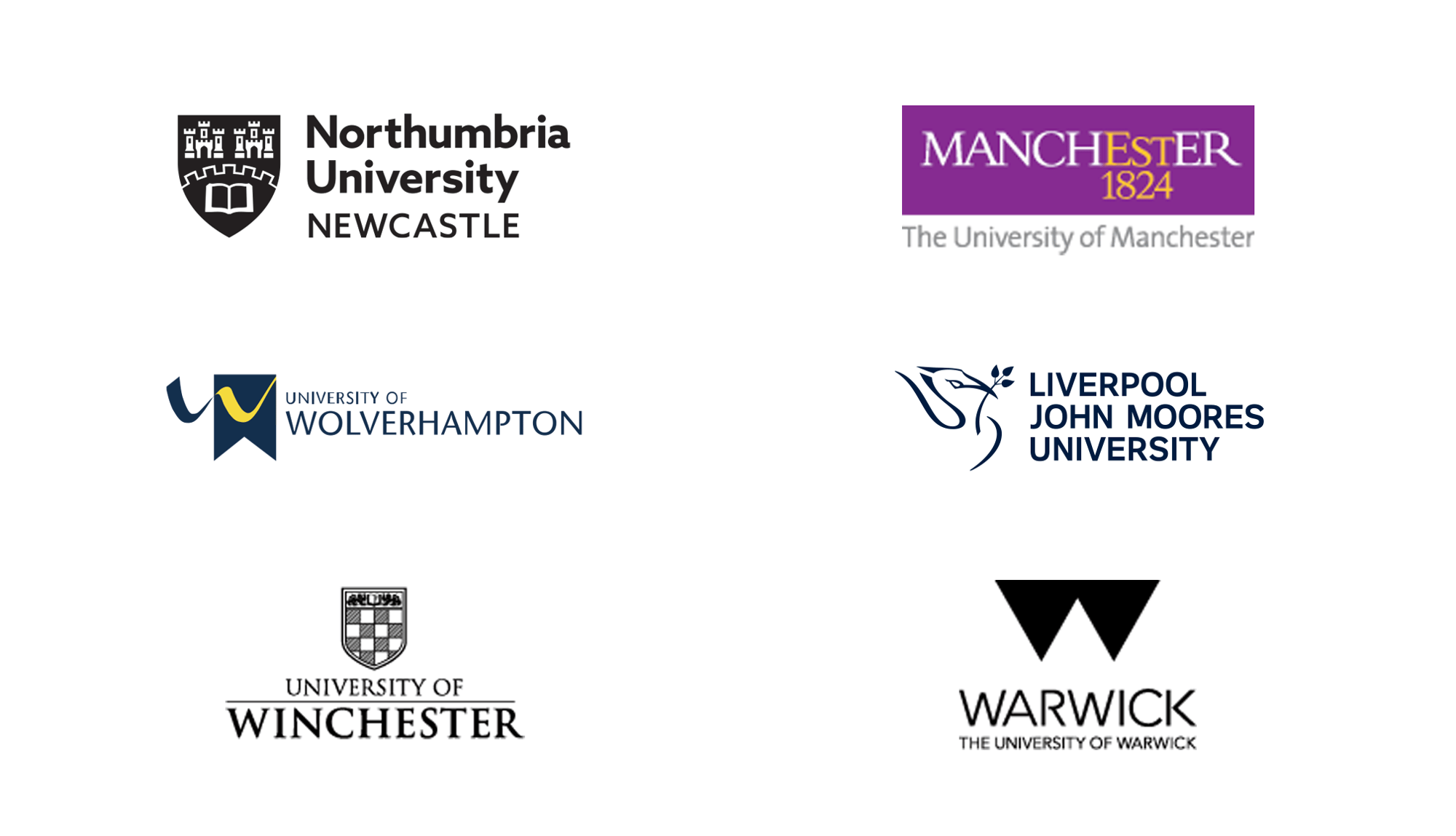 REVOLUTIONISING UNIVERSITY MERCHANDISE & APPAREL
Discover how our holistic retail solution is proven to significantly increase gift store sales, eliminate risk and remove the hassle of day to day management.