We're specialists in branded merchandise and corporate branded uniforms, with over
25 years of experience in sourcing, designing, producing, and distributing one-of-a-kind promotional products that push the boundaries of design and technology.
When he started the business in 1998,
our founder, Darren, didn't expect it to grow into what we are today: a 90+ team of merchandise, apparel, and branding experts, working with over 150 companies worldwide, who trust us implicitly with their brands to create promotional merchandise that excites and inspires.
You could say we've been on quite the journey since! We've gone through a few rebrands (we prefer to say 'makeovers'!), worked with some incredibly diverse brands in various sectors, and developed a pretty wicked team of talented people, who are hardworking, creative and proactive.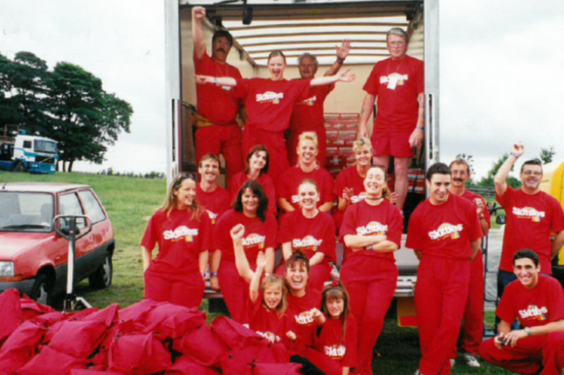 SUSTAINABILITY
We're committed to tackling climate change.
We're on a mission to reduce packaging, reuse materials and recycle waste wherever possible.
By 2030, working in line with our local Leeds City Council's climate change initiative to become carbon neutral, our aim is to provide fully sustainable alternatives to plastic products by continuing to seek out and work with eco-conscious suppliers.
Operating in a sustainable manner is crucial to our business.
For us, being 'sustainable' means focusing on three core pillars:
Environment
Bulking our orders to reduce the
carbon footprint of the delivery and packaging, we reuse our packaging
as standard, and recycle stock where it
can't be reused.
Efficiency
Removing hidden costs and un-
necessary admin. Being lean, agile and improving processes and investing in technology across our office and
production facilities.
Engagement
Providing our team with a great
place to work, develop and thrive.
Positively engaging with our local community through specific projects, charities and initiatives.
Our on-site capabilities.
Not only will we find you the best garments but we offer a range of different branding processes so we can ensure high-quality finishes, no matter what your brief.
In-house designers
We have a team of designers who will use their creativity to bring your ideas to life. Working to a brief or liaising with your brand team, we'll make sure your merchandise and apparel reflect your brand guidelines.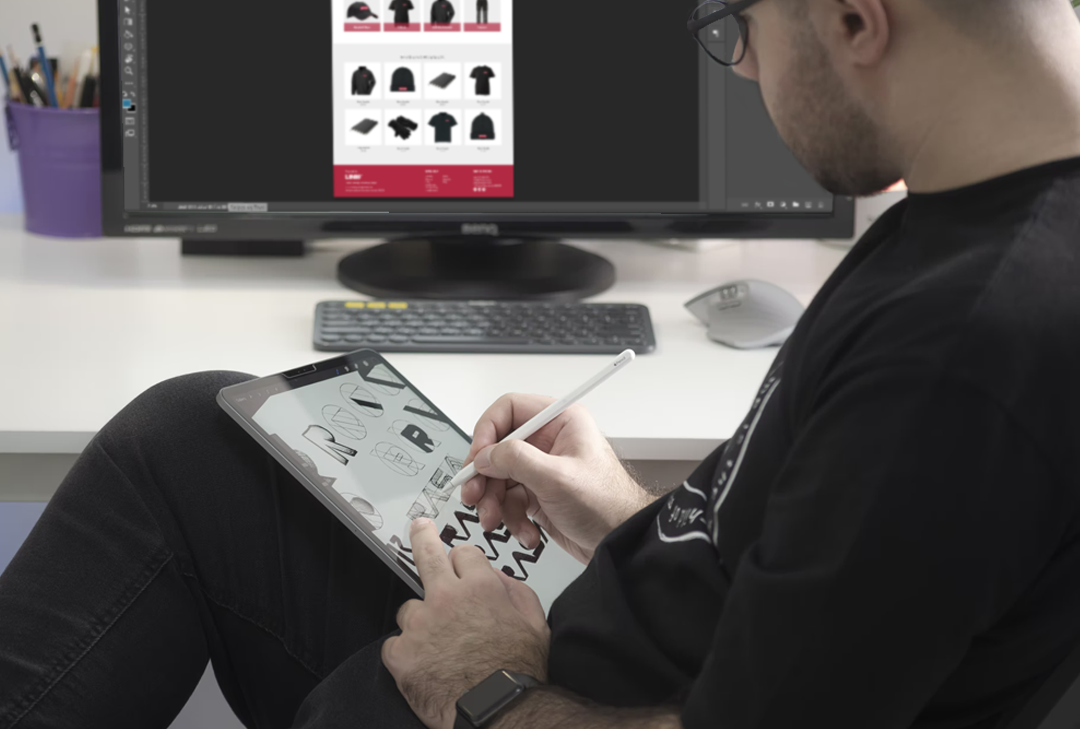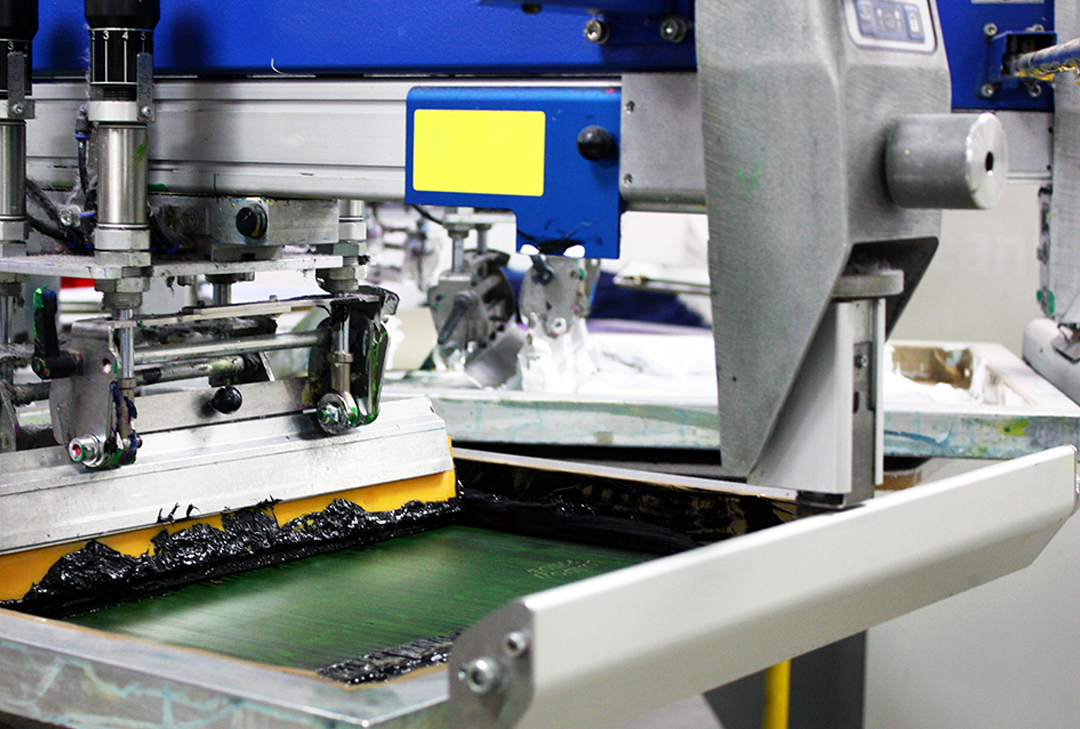 Screen print
With our state of the art screen printing facility, we can apply any pattern, colour or bespoke design to a wide range of apparel. Plus, with water-based inks and sustainable garments, over 80% of our finished products are 100% eco-friendly.
Embroidery
In just 24 hours we can embroider 32,000 garments meaning we can offer quick lead times and low costs. Great for a lasting finish, embroidery is a great option for logos and branding.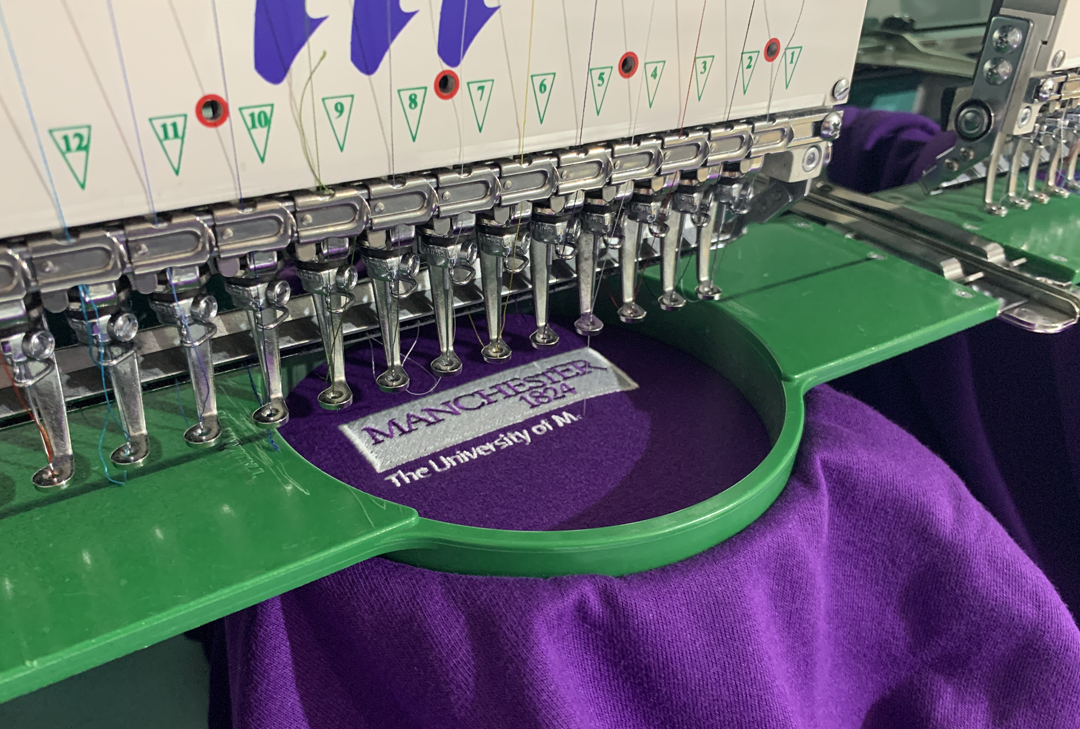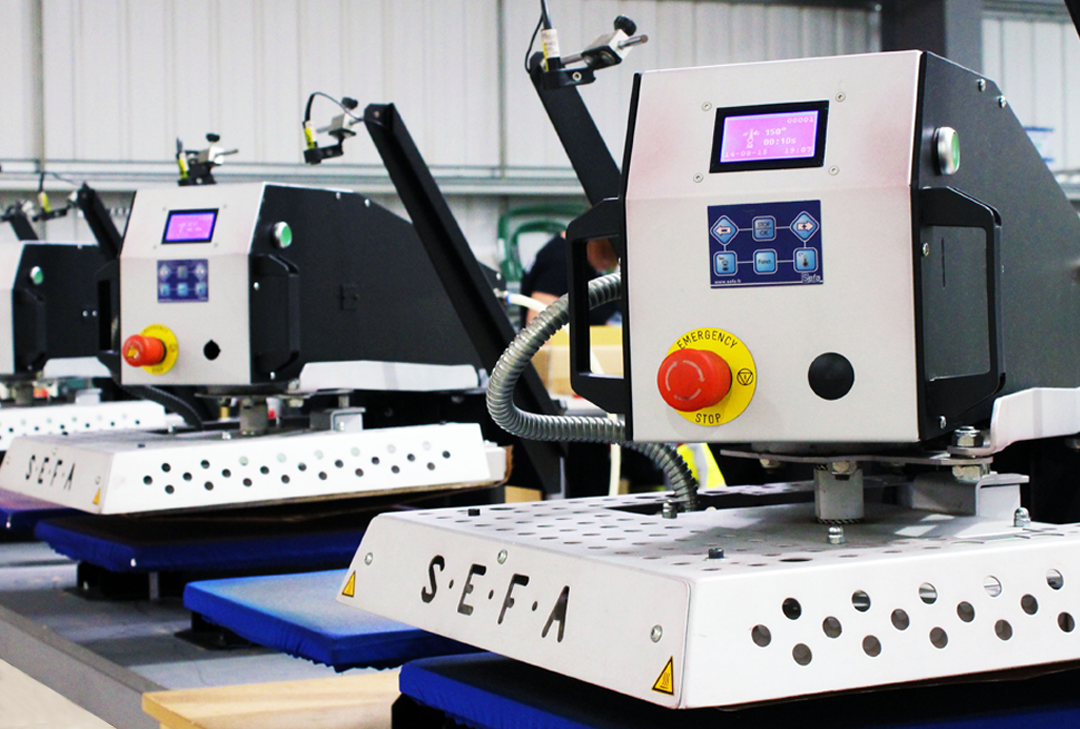 Transfer Printing & Application
Having produced and applied sponsors to over 800,000 shirts in 2021 alone, we've built up excellent relationships with our clients to offer flexible, cost-effective applications.
Fulfilment
Once we have designed and produced your garments, we can attach bespoke swing tags, RFID labels, and retail-ready polybags. We can then store your items until you are ready for our delivery partner DPD to drop them at your chosen locations.