If you watch TV then you've probably seen Virgin Atlantic's recent advert with the tagline "See the world differently", which depicts an employee of the airline choosing not to wear their iconic red lipstick. Highlighting the individuality of both staff and passengers, the British airline is being praised for its move towards a more flexible and inclusive policy which includes relaxed rules on makeup, in an industry where crew often have to follow stringent guidelines on appearance.
But does this mean that other airlines will follow suit? And more importantly, will other industries adopt a similar approach?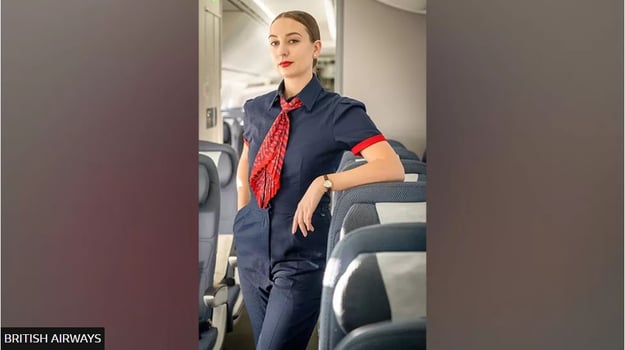 Just this month, HSBC also revealed a casual uniform range for its 4,000 branch staff, including 'menopause-friendly' jumpsuits, ethnic wear, chinos and jeans. As one of the world's largest banking and financial services organisations, another sector known for its rigid corporate wear policy, could they be about to inspire a shift in the industry?
We spoke to some of our clients about their views on the future of uniforms to gain some valuable insight into the thoughts among industry leaders. Having already rolled out casual garments to some of our retail and hospitality clients just last year, it was no surprise that most of the contacts we spoke to in these sectors were open to or actively seeking to implement more casual uniforms. However, a large portion of our clients also said keeping a smart uniform was important to their brand image, especially those in corporate or client-facing roles.
So do we think opinions are still divided?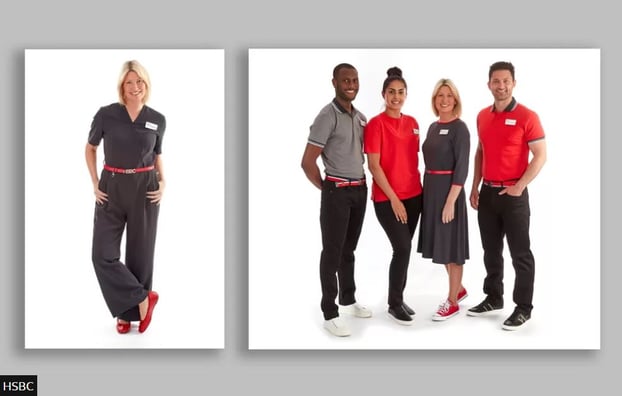 With a large proportion of society across the country still working from home, research suggests that comfort and flexibility have become increasingly more important for employees. And thanks to creative agencies and tech giants like Google and Facebook also promoting their casual dress codes in the office, more and more people are looking for roles where they can work flexible hours and wear comfy clothes.
At Infinity Inc we've implemented a casual uniform policy since our rebrand in January 2021, giving employees the option to wear a branded t-shirt, hoodie, zip-up jacket, sweatshirt or quarter-zip, five very casual pieces designed for comfort and warmth. When asked if they would prefer a more corporate uniform policy, the feedback was unanimous, with no staff members voting to move towards shirts, suits, skirts and ties.
With this in mind, along with the changes we are seeing from the likes of HSBC and Virgin Atlantic, it's surely only a matter of time before more companies adopt the casual approach. But with that said, there's clearly a long way to go before it becomes the norm.
As society as a whole puts more focus on employee well-being and inclusivity, we hope that more of our clients put their employees before their brand image. But no matter what approach our clients want to take, whether they're looking for cheaper, smarter, sustainable, dual-branded or casual, we can help source a uniform that looks great and feels great.
If you're looking to replace or expand your current uniform range, speak to our experts and find out how we can help bring your brand to life with a fully-managed solution designed to take the cost and hassle out of your ordering process.
Or speak to our experts about our revolutionary online ordering platform, LINK, designed for any business looking to remove the hassle and costs associated with ordering uniform.