Two of our best-selling promotional items
Why badges and lanyards are so versatile
With over 20 years experience in the industry, it's fair to say we've supplied our fair share of badges and lanyards! But what we've learnt from the hundreds of orders we've taken, is that they have always been a favourite promotional item, no matter what the industry or sector.
From corporate blue chips to universities, and start-up companies to football clubs, everyone can benefit from a branded lanyard or badge. Here's why!
Uniform
Not only does a name badge add a personal touch to your uniform making it easier for your customers, but having clear job roles can create a professional impression, especially amongst corporate companies, retail, and hospitality.
They can also be used for credibility, often acting as an ID card or a place to hold keys, and when used on a lanyard with your logo it also means your brand can be seen from a distance.
Most of our uniform clients choose us for our garments, but almost all of them opt to include a name badge too, due to the corporate message they represent.
Plus, with personalised text such as 'Here to help', they can be a great platform for slogans and promotional messages.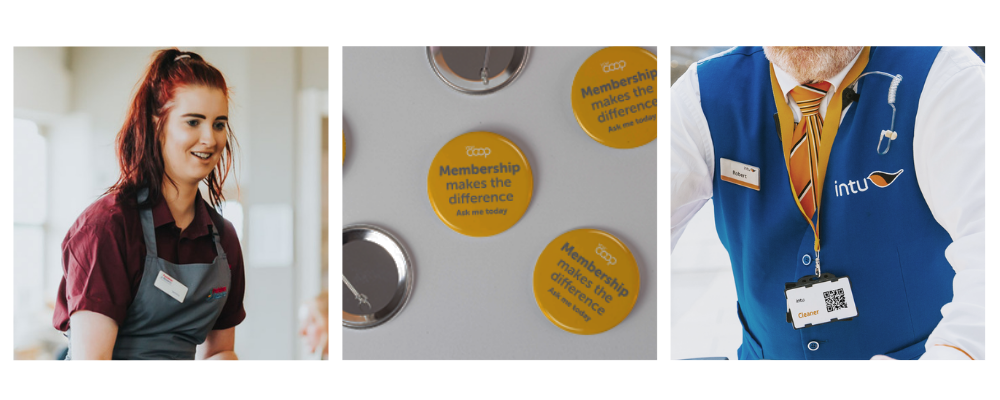 Events
Badges and lanyards are a great promotional item for events. Popular messages include 'Ask me for help' or 'Event Steward' to help identify staff, and they are often ordered to compliment branded t-shirts or caps.
They also act as a great way of advertising an event as they are a small and cheap item that you can giveaway beforehand to drive traction.
Badges are a popular piece of branded merchandise for our education and university clients hosting campus open days, graduations, gift shop promotions, and sporting events.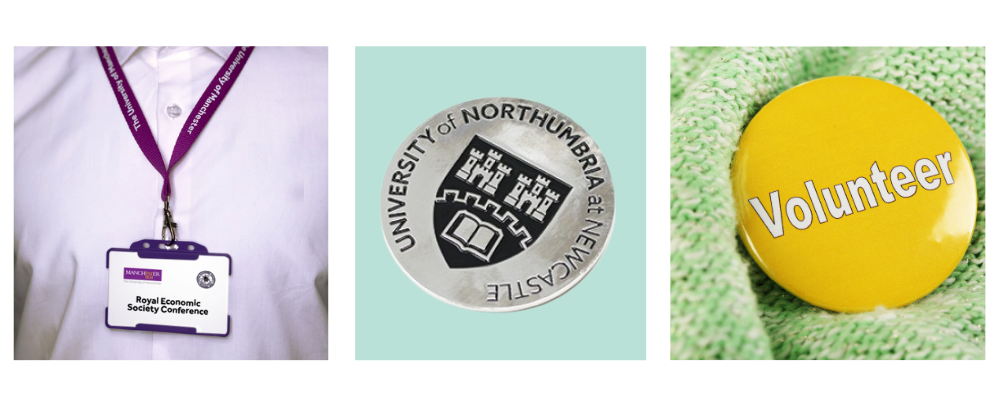 Retail gifts
Available in retail-ready packaging, our badges and lanyards are a great item to stock in your store. Supplied on a backing card that can be fully personalised, they are a great way of getting a message across too.
With our wide range of badges, it's possible to create any design you like for your customers and our in-house design team can even work with you to come up with something creative and unique.
Our retail-ready badges and lanyards are popular with sports clubs, especially using team crests and player faces!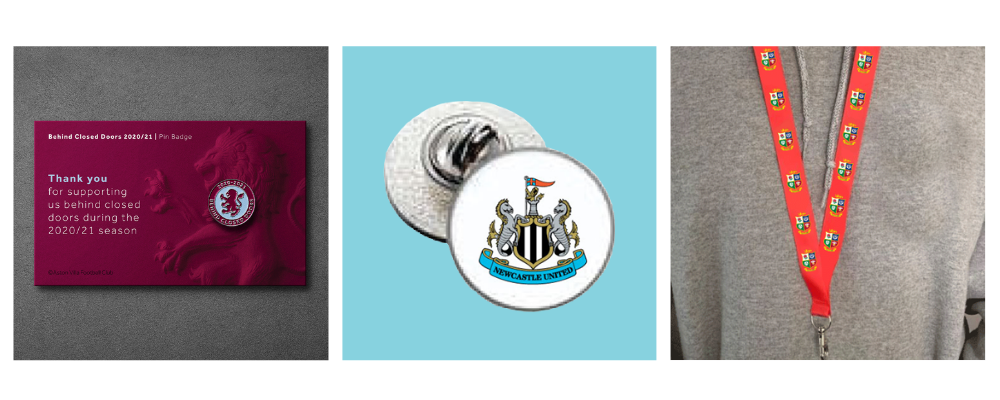 Giveaways
Everybody loves a freebie! Especially those that come from a brand they love. So when it comes to our beauty, fashion, and food and beverage clients, badges have been very popular.
Our button badges are a great budget option that work well for giveaways when clients are wanting to get the most out of their money. But for brands wanting a high-quality badge, our printed metal and hard enamel badges are usually the favourite.
Because badges and lanyards are small, cheap, and quick to make, it makes them the perfect giveaway gift!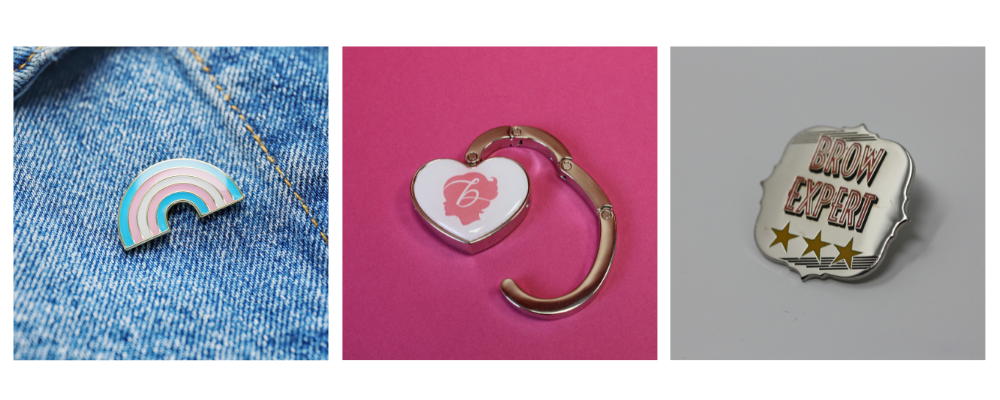 Thinking about ordering badges and lanyards?
Whether you're looking for name badges, pin badges, lanyards, or even trolley coins and cufflinks, our in-house Design Team and Account Managers can work together to create you the perfect item for your uniform, event, or giveaway!
Plus, by partnering with British manufacturers we have lots of sustainable options to choose from!
Speak with our team today!
sales@infinityinc.co.uk | 0113 3865 570