LEEDS 2023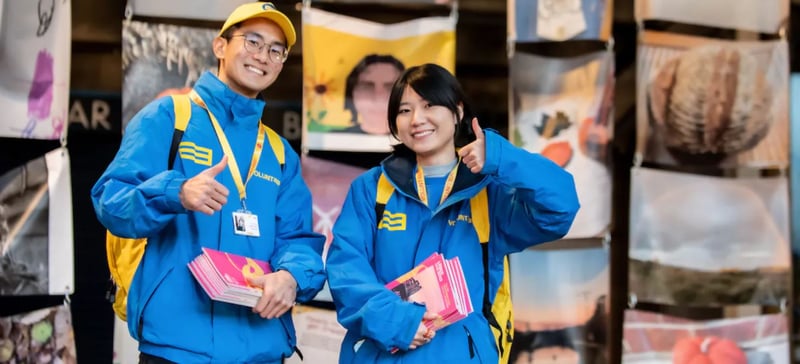 Photography credit: JMA Photography
Overview
When we saw that LEEDS 2023 were looking for a merchandise supplier, we knew immediately that we would want to pitch for the tender. As a Leeds-based company ourselves, always looking to support local independent businesses and charities, it was clear that working with LEEDS 2023 throughout their year of culture would be a great partnership for both parties. Supporting such an important and historic event is something we are proud to be a part of and it's been great to see our work being sold and worn at key events across the city.
During initial meetings to discuss how Infinity Inc. could work with LEEDS 2023 on their merchandise offering, it became immediately apparent that we could help with other areas as well. As a uniform supplier with a UK-based branding facility, we were pleased to hear that we could also support the charity with garments for their volunteers.
Now, just six months after our initial meeting, we have rolled out a full range of uniforms to over 1000 wearers, along with a full range of retail-ready merchandise, including soft toys, bottles, beanies, hoodies and t-shirts.
The Brief
To supply LEEDS 2023 with welcome packs for their 1000+ volunteers, made up of T-shirts, jackets, hats, water bottles and back packs. The items would need to be comfy, long-lasting and within their budget.


To supply a full range of merchandise that could be sold online and at their events throughout the year. The range would need to include items for all ages and budgets with a focus on sustainability.
The Problem
If you haven't already seen LEEDS 2023's fantastic colourful branding all around Leeds, they have created a brand identity for the year of culture with striking pinks, yellows and blues. Due to their vibrant and expressive brand guidelines, LEEDS 2023 needed help envisioning how this would be adopted to their merchandise and apparel. Our creative team were tasked with bringing it all together, utilising their brand within the boundaries and limitations of each item, whilst factoring in the amount of colours used in order to keep costs low.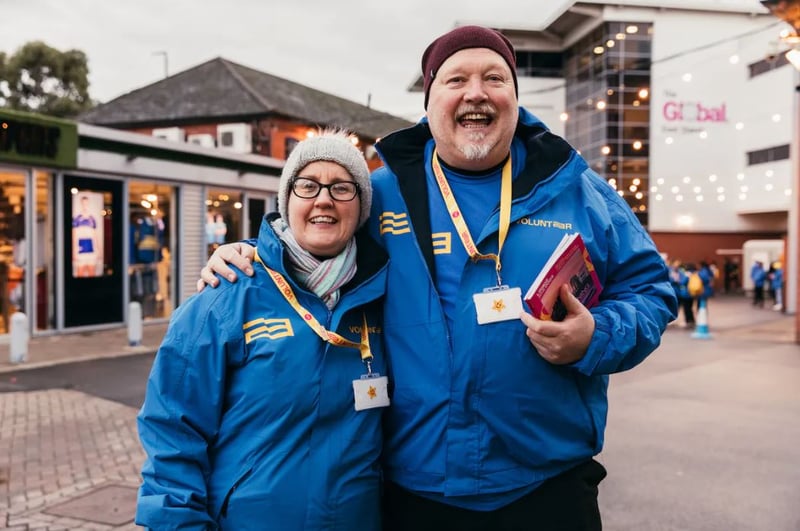 Photography credit: Tom Joy
The Solution
At Infinity Inc we pride ourselves on our attention to detail and extra level of customer service, which, unlike a lot of merchandise suppliers, means we can help our clients bring their brand to life, with on-hand support from our dedicated experts whenever they need it. Thanks to our in-house team of creative designers, we were able to work closely with LEEDS 2023 visualising a full range of concepts that they could choose from. From there, our designers could work together with their brand team on all of the final details, making sure every item met the brief.
With our UK-based production and quick lead times we were able to turn around the initial order within just two weeks from artwork sign-off. Plus, with our storage and fulfilment service, LEEDS 2023 can call off more of their stock as and when they need it with next day delivery using our courier partner DPD.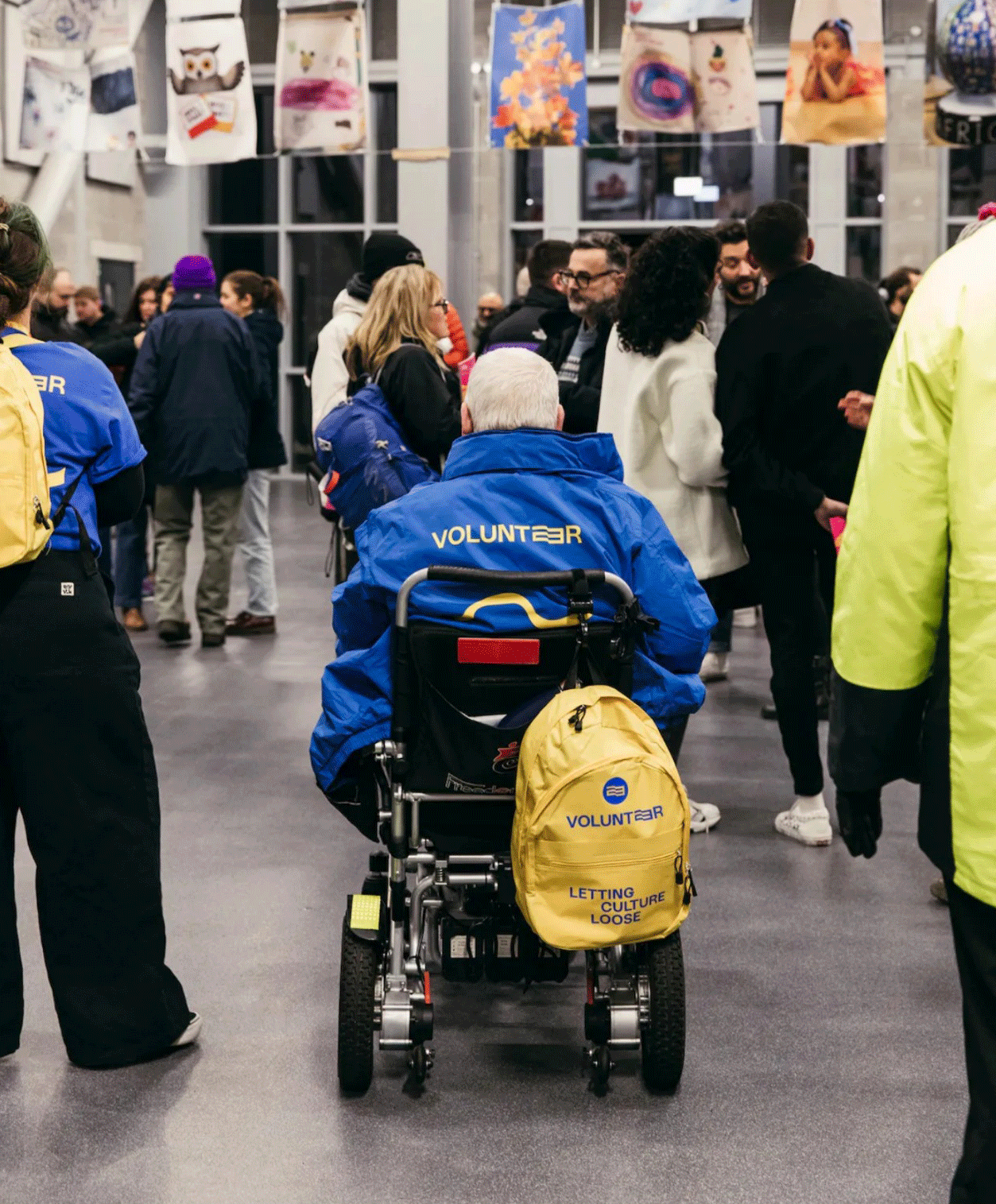 Photography credit: Tom Joy
The Feedback
Thanks to LEEDS 2023 for providing feedback on both the products and service. It was great to hear that we met the brief and that the volunteers were happy with their uniforms, especially around the warmth and comfort of the garments after the first event of the year, The Awakening.
It's been great to work with them on this project and we're thrilled that they've placed some additional orders for tote bags and lanyards recently. Plus, thanks to our meeting with their Sustainability Team it's nice to hear that we are also helping LEEDS 2023 meet their environmental goals.
Thanks to everyone we have worked with at LEEDS 2023! It's not too late to volunteer with them and get your full volunteer welcome pack when you join.
So, if you would like more information on their upcoming events or how to be a part of the Year of Culture, please head to: