Using branded merchandise to help
ENCOURAGE STAFF WELLNESS
It shouldn't come as a surprise that employee wellness can have a big impact on the culture of your workplace, as well as its resources and, most importantly, its productivity. So, unless you want your business to be unsuccessful, we're pretty sure putting a focus on employee wellness should be high up on your list of priorities in 2022.
Now, you'd be forgiven for not knowing where to start, because wellness can come in many forms, some of which aren't immediately so obvious. So, we've put together a few ways in which you can kick start your wellness initiatives and how each of them will have an effect on both your employees and your business output.
Recognition & Praise
When used effectively, praise can turn around behavior challenges and improve attitudes towards work and learning. It's also important in creating a happy, confident employee because it provides the kind of positive experience or 'uplift' that can increase an employee's morale, motivation, and engagement, renewing their commitment to their manager and the organisation.
However, it might come as a surprise to some that praise doesn't always come that naturally to everyone. This is why introducing a regular 'employee of the month' style reward system can help make sure praise is given out regularly and publicly so that everyone in the company knows that there is the chance to be rewarded.
Why not choose something like these personalised, engraved glass awards we did for VIAVI Solutions recently?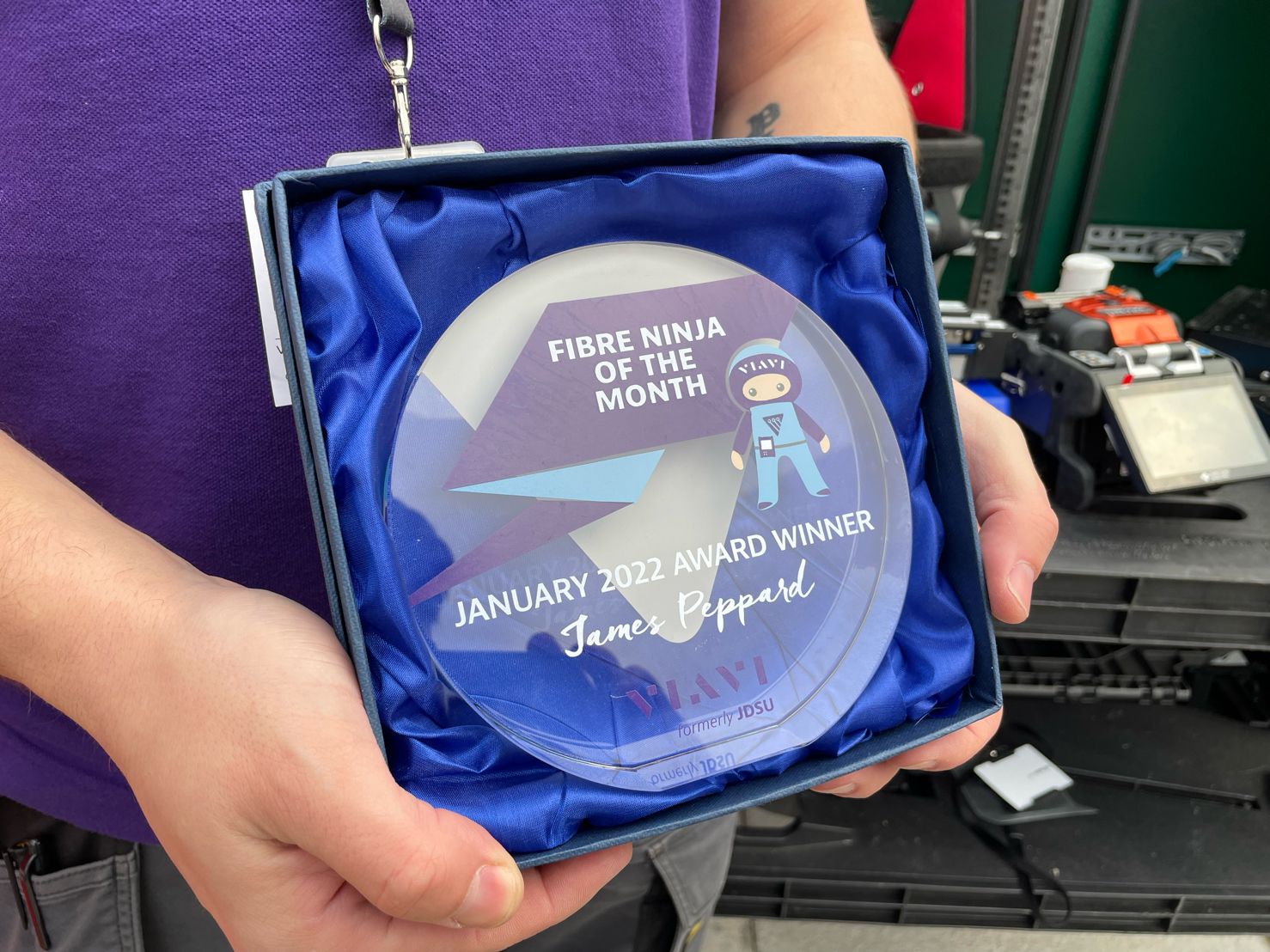 Drinking more water
Did you know 89% of people don't drink enough water? Being that there are so many health benefits to it, these figures can come as a shock, especially because tap water it's easily accessible and cheap.
Buying your employees branded water bottles is not only a great way of keeping the office neat and tidy but it also encourages staff to drink more which can improve concentration levels and boost mood.
Our branded bottles are a great way of getting your brand noticed as they are long-life items that people often keep with them every day.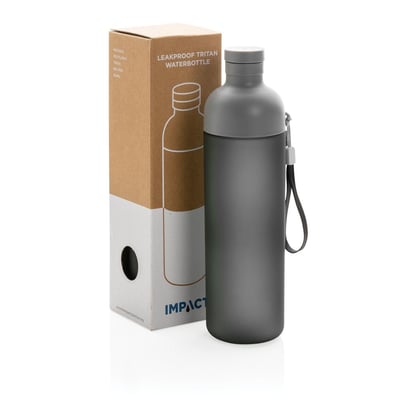 Fitness
When we think of health and wellbeing, one of the first things that generally comes to mind is fitness. But, with the highest obesity rates in Western Europe, it's obvious that a lot of people struggle with one of the easiest ways to improve a person's health. But, with a large portion of the UK in an office or desk-based job, it's really no surprise that people struggle to fit in their 10,000 steps a day.
Encouraging staff with portable workout equipment, gym wear, sports bottles, or portable tech can all motivate employees to get fit and in turn boost their mood at work.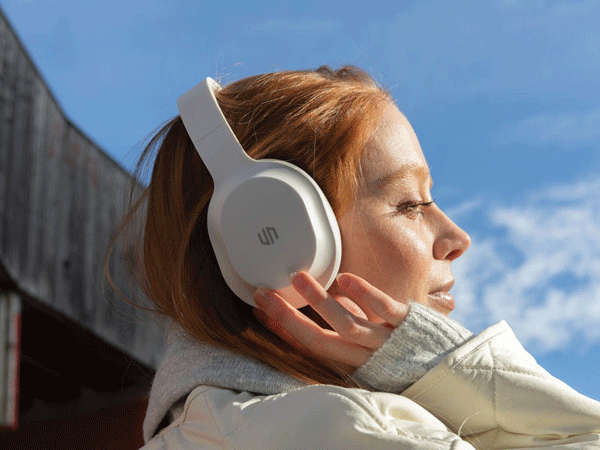 Gift Boxes
From onboarding initiatives to thank you gifts, our bespoke branded gift boxes are becoming a more popular choice amongst clients as they look to gift their employees with an unboxing experience they won't forget.
Plus, adding a personalised note, local produce, and fully-branded packaging, all give it that extra special touch.
As the business world becomes more competitive and people have the freedom to easily move between jobs, it's important to reward those that you regard as important and an unexpected gift box might just be the little thank you that they needed.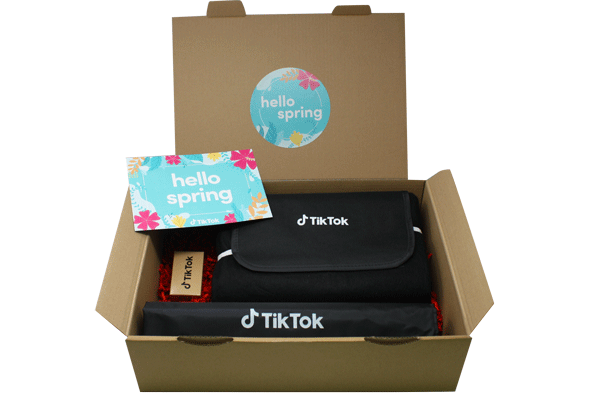 Break-out time
Making sure people don't burn out is important. Feeling overworked is a very common reason for employees wanting to change jobs, so by implementing some small changes that encourage 'break-out time' we can help minimise staff turnover and increase production.
From common incentives like pool tables and coffee machines, to simpler items like board games, speakers, and brain-teasing puzzles.
We can even help furnish your break-out areas with branded items like these deck chairs!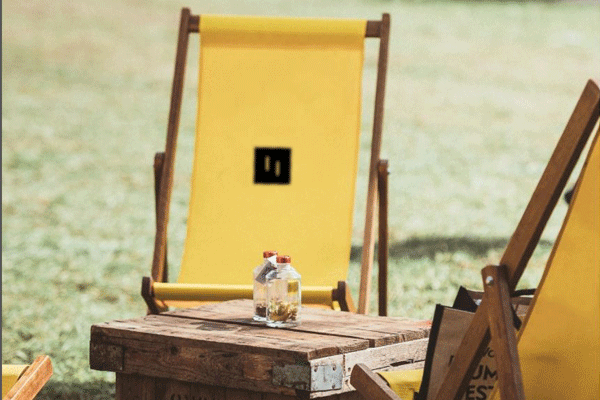 Healthy Eating
Healthy eating can be hard when there are so many great eateries around your place of work. With fast food places popping up all over the place, it's far more convenient to grab a Greggs sausage roll than it is to meal prep for the week, which can contribute to a lack of concentration, reduced mood, and fall in productivity.
That's why it's important that we encourage our staff to eat healthily as much as we can. But whilst we all want to be that cool agency that provides free breakfast every day, sometimes a one-off gift can be more within budget.
Our bamboo lunch boxes are a great high-quality, eco-friendly product that encourages home cooking and will offer your employees something unique.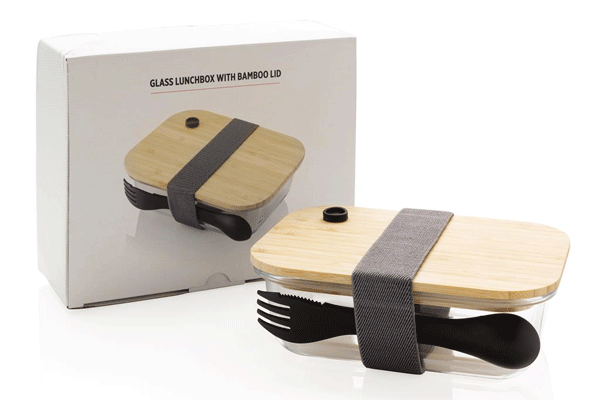 PPE
Restrictions might be easing, but that doesn't mean our concerns for public health should. Opinions are very divided now that Covid-19 infections are dropping, but as an employer, it's important to remember that the pandemic has had an impact on mental health for millions of people, and not everyone is fully comfortable as we return to office working.
Making sure you continue to clean regularly, provide hand sanitiser, and follow health and hygiene procedures, is more important than ever. If these basic requirements aren't met then it can make your employees feel very uncomfortable and even discourage them from coming back to the office, ultimately having an even bigger impact on their mental health and their performance at work.
These care packs we did for Northumbria University went down very well with students and staff across campus.