Celebrate Christmas this year!
As the song says, Christmas is "the most wonderful time of the year!" For many businesses it is the busiest too. Whether it is increased footfall, onboarding temporary seasonal staff or deadlines to hit, there is little chance of winding down before the end of the year.
At Infinity Inc. we've been helping businesses to bring their brand to life during the Christmas countdown for 25 years. Here we've rounded up our favourite ways to help your team end the year on a high whilst getting into the festive spirit.
1. Decorate your workspace
Ok, so this is a pretty obvious one. But there is no doubt that digging out the Christmas decorations is a great way to kick start the festive season. It is also a fun activity the whole team can get involved in. Depending on your workspace you can either let the team get creative with their own style or set a theme aligned with your brand.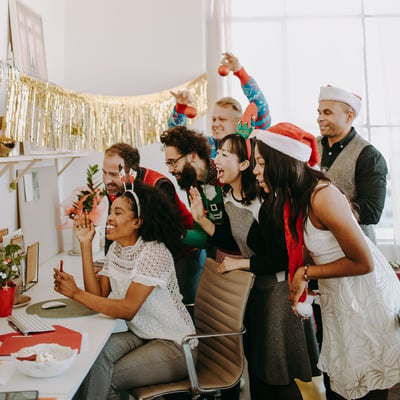 2. Christmas gifting
Giving a thoughtful gift to your team is an easy, high-impact way to spread some Christmas cheer and show your appreciation. When picking the perfect gift for your colleagues, here are some key things to think about:
Is it suitable for everyone?
As well as considering possible allergies & lifestyles amongst your team, ensuring your gift can be used by all shows you have given it some thought.
Make it meaningful
Picking a gift your team will enjoy using over and over again will be greatly appreciated. You don't want your gift to end up in the recycling, or even worse, the bin! Not only as it's a waste of budget but it's not very sustainable either.
Christmas gifts are not just for colleagues
Sending a gift to key clients, suppliers or partners as a thank you for their collaboration is a nice way to end the year.
You may think it's tricky to find a one gift fits all solution but that's where we can help. We have hundreds of gift items from confectionery and festive favourites to branded gadgets, wellness items and winter essentials. Either gifted individually or packed as branded hampers, we make gift giving a memorable moment.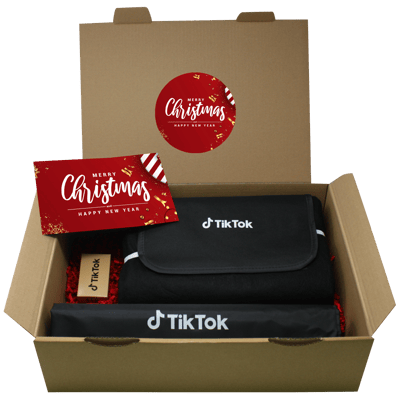 3. Festive fuddle
One of the wonderful things about Christmas is how everyone has their own traditions. Whether it's jazzy jumpers, matching PJs, family games or a turkey curry. A Festive Fuddle (food-huddle) is a great way to incorporate the whole teams traditions, by asking employees to bring in dishes that represent their own celebrations to share. You could also create a playlist of everyone's favourite seasonal songs to play.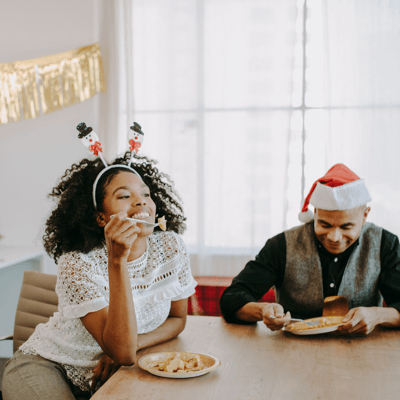 4. Seasonal uniforms
Creating a Christmas uniform is a simple way to achieve 2 things:
Ramp up the festive spirit amongst your team and customers.
If you have a Christmas brand campaign, this is a great way to bring it to life at all customer touch points. From in-store colleagues, to front of house, delivery and warehouse teams.


Providing seasonal staff with uniform.
If your business will be recruiting temporary employees to help manage the busy Christmas period, providing your standard uniform may not be very cost-effective. Choosing a simplified style such as a branded t-shirt or jumper, that everyone can wear could the perfect solution.
If you would like to speak to a Uniform specialist for inspiration and guidance for the Christmas season get in touch today.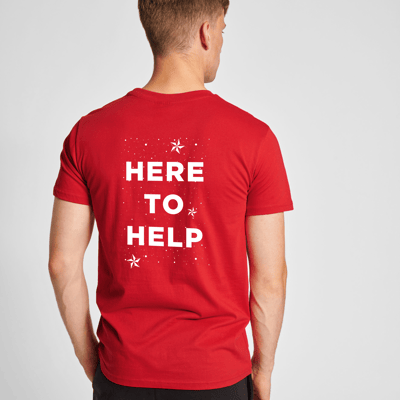 5. End of Year Awards
As we approach the end of 2023 it is a great opportunity to reflect on the year and celebrate the wins, big or small. Highlighting the achievements of your team shows your appreciation for all their hard work. The fun with end of year awards is that you don't need to make it into the Oscars (unless you want to!). You can tailor them to reflect your brand and company culture.
Recognition for hitting targets may work for you, or perhaps Best Tea Maker is the no.1 accolade for your team. The same goes for winner's prizes – it's the gesture that counts. Maybe a classic style trophy is perfect for your business. Allowing the recipient to display it at work or home for bragging rights. Alternatively, an exclusive piece of merch such as a branded mug, hoodie or t-shirt that only award winners receive, will be the envy of the office.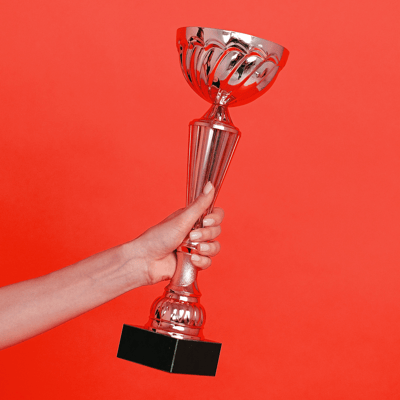 Ready to get set for Christmas?
As specialists in branded merchandise and uniforms Infinity Inc. can provide one-of-a kind gifts and seasonal uniform solutions that will leave a lasting impression and make your brand stand out this Christmas. Want to find out more?