The world-renowned shopping and leisure destination
The Trafford Centre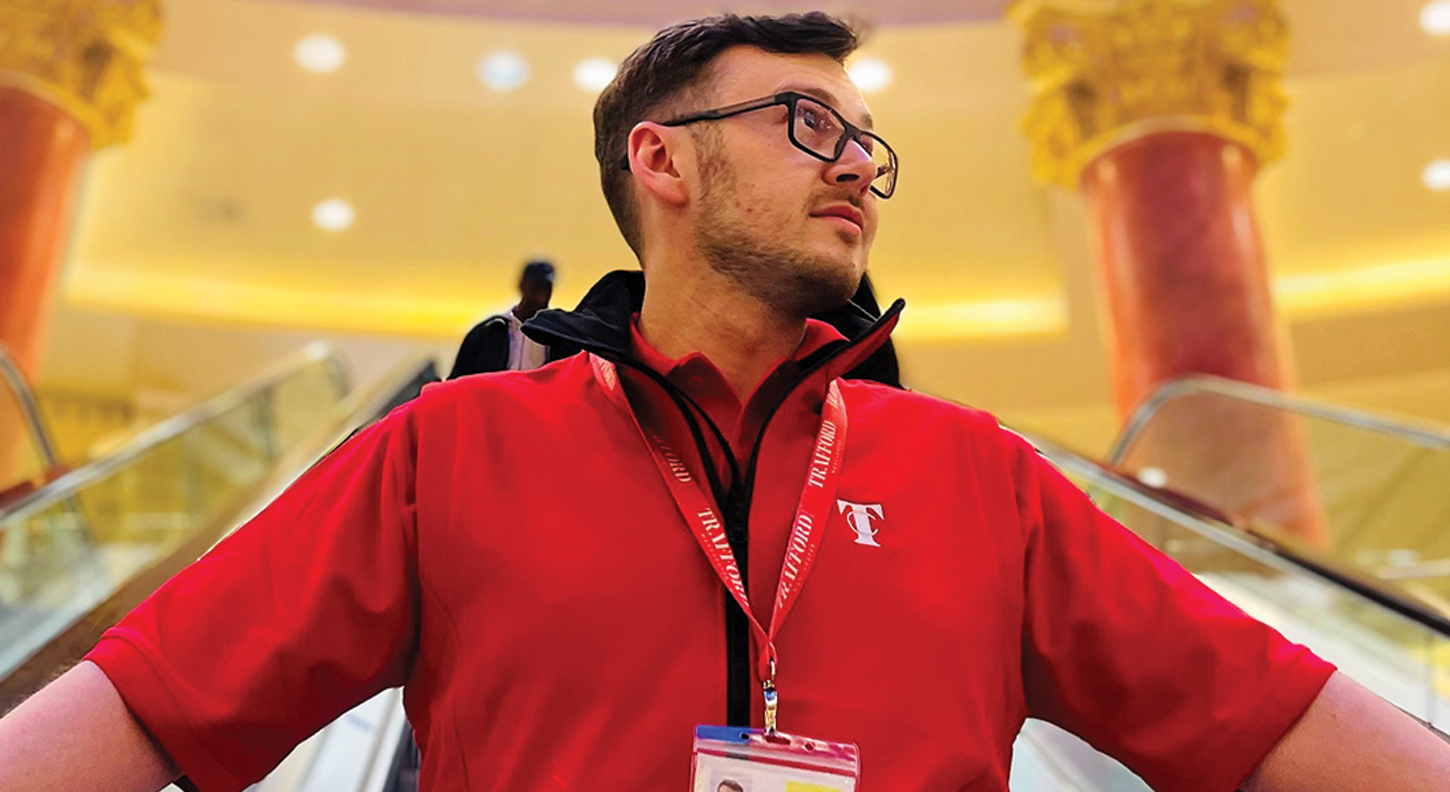 Overview
With millions of visitors each year, The Trafford Centre's team of staff are the friendly faces that ensure customers have a great day out.
To help the team shine, Infinity Inc. developed a new staff uniform that brought back their iconic red look as part of their recent rebrand.
With experience of delivering their previous uniforms as well as merchandise for big seasonal events, the team were eager to go the extra mile in helping The Trafford Centre bring their new brand to life.
The Brief
The Trafford Centre's ask was for:
A range that caters to the whole teams' requirements and is flexible to suit all year round wear.
A special unboxing experience to build excitement for the teams new look.
It was also crucial to make the process of reordering uniform quick and simple.
The Solution
The Infinity Inc. specialist uniform team developed a diverse range of options using off-the-shelf items and custom-made designs for The Trafford Centre team to review.
With samples produced they could get a close look and feel each element of the range before selection. The sizing and positioning of the new Trafford Centre logo was tested to ensure strong visibility.
The final uniform range included polo shirts, soft-shell and hi-vis jackets as well as gilets. It was complimented with a selection of badges the team could use to personalise their own lanyard. With world flags, pronouns and pride badges available, each individual could choose a variety of badges to reflect themselves.
Delightful Delivery
To add a touch of excitement to the unveiling of the uniform, each team member received a pantone matched custom-made box containing their new garments.
Complete with carry handle, this unique touch allowed the customer to easily circulate the new uniforms to their colleagues.
Over 2500 individual items were hand packed in our dedicated department at Infinity Inc. HQ in Leeds.
The Results
The Trafford Centre's successful uniform launch was followed by their own LINK ordering site going live.
With their new uniform range collated into a fully bespoke online ordering system, the team can easily replenish garments as new team members join.