SHEFFIELD UNITED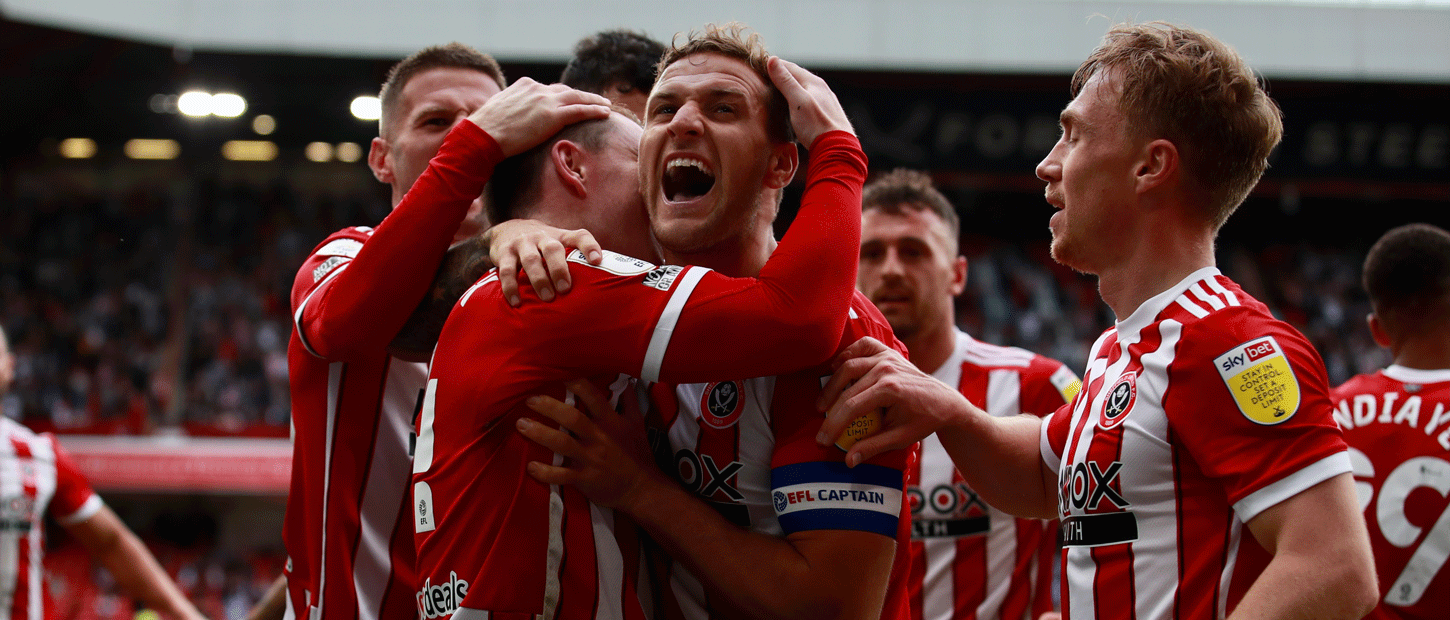 Overview
In 2011 Sheffield United approached us to supply a range of t-shirts for their youth team.
Now, over 10 years later, we have supplied the club with a whole range of merchandise and apparel, from sleeve transfers to drinkware and everything in between.
Holding their replica kit in our warehouse, they are now able to call off products as and when they need them, using our custom-built webshop.
Having built up a great relationship with their retail supply chain manager, we look forward to continuing the partnership long into the future.
The Problem
Sheffield United were initially looking for a branding company that could supply them with better quality t-shirts for their Youth Team. Then after impressing them with our apparel offering and quick lead times, they wanted to source more premium garments for their players and fans too.
The Solution
At our on-site production facility, we're able to embroider, print and sew onto a wide range of garments meaning we could offer Sheffield United a premium range of clothing with a high-quality finish.
The Results
This year we celebrate a milestone - 10 years of working with Sheffield United.
- We are now one of their preferred suppliers
- We source and supply most of their retail merchandise which they sell through their gift shop, both instore and online
- We provide garments for events such as Pride
- Our Sports Team have built up a long-lasting relationship with them
"Sheffield United have been working with Infinity Inc. for a number of years and have formed a very successful partnership."
Retail Supply Chain Manager, Sheffield United Football Club