Voted best university by The Times Higher Education Awards 2022
NORTHUMBRIA UNIVERSITY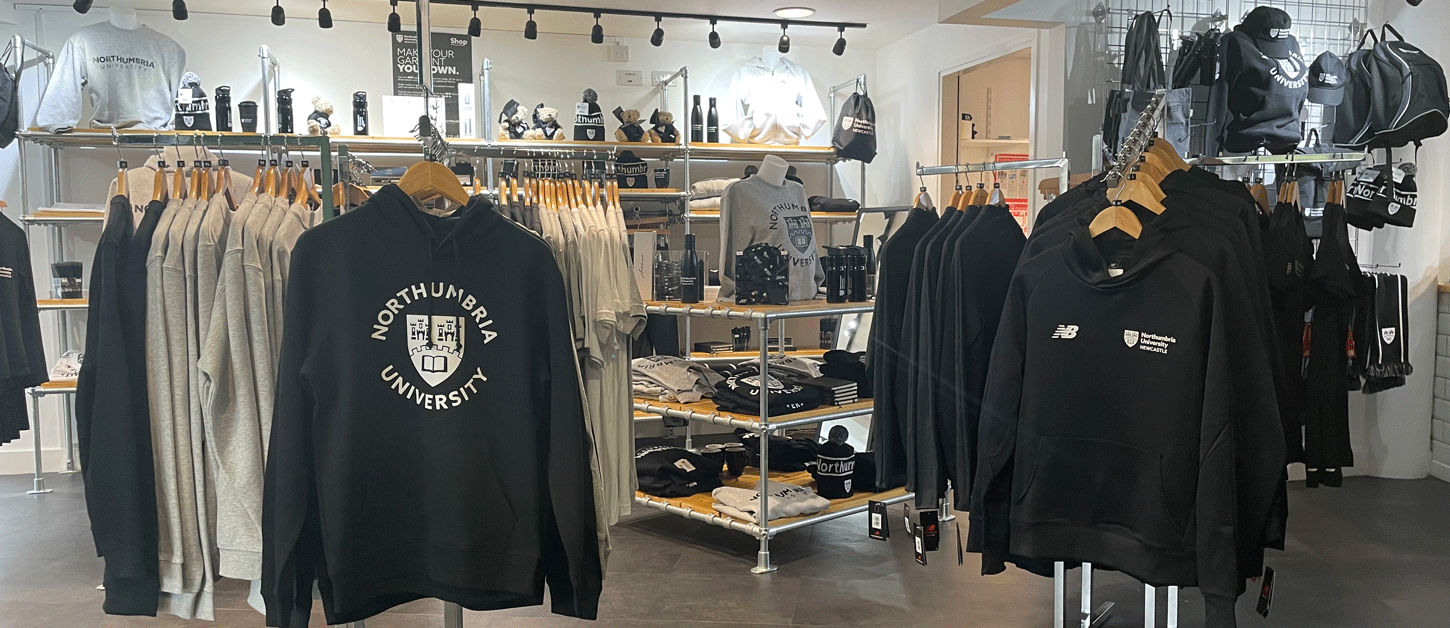 Overview
In 2019, Northumbria University submitted a tender to supply sportswear for their teams.
After being awarded the tender, we've built up a great relationship with the university, now providing on-field playing kits and off-field training wear for teams and social committees, as well as managing their on-campus gift shop.
Wanting a high-quality kit for their players, we supply their garments in partnership with New Balance or they can opt for a non-branded option.
We are now their preferred supplier and have also gone on to find their latest sponsor and manage their online gift shop.
The Problem
After the sports village at Northumbria university underwent a £30million refurb, they wanted a sportswear supplier that could match the high quality of their new state-of-the-art building.
Wanting to provide their sports students with premium garments, they were looking for a supplier who could supply all of their teams with a good brand of clothing. They also wanted students to be able to order directly.
The Solution
1. Working with brands such as Adidas, Puma, Castore, and New Balance, we were able to offer the university a wide range of premium sportswear.
2. By managing their on-campus gift shop, it meant that each sports team could visit us to discuss, browse and order their kits without even leaving campus.
3. We installed an on-site heat press transfer machine meaning we could offer same-day personalisation with names and initials on off-field team wear and accessories.
The Results
After a very successful partnership to date, we have helped the university in three key areas:
On-campus gift shop
- We have replaced over 85% of their stock with sustainable alternatives and are on track to reach 100% very soon
- We can print-on-demand with our on-site heat press
- We have a presence at key events such as Graduation
Sports team wear
– Brokered the sponsor partnership with the leading energy drinks brand BOOST
– Supply focus sports kits to 5 different sports teams
– Supply bespoke on-field sublimated sports team wear kits
– We partnered with the University sports ambassadors to present them with bespoke gift boxes for kit launch day
Online ordering
– Having built them a bespoke online ordering system using our revolutionary software, LINK, both staff and students can now order products quicky and efficiently