San Francisco born beauty and cosmetic brand,
BENEFIT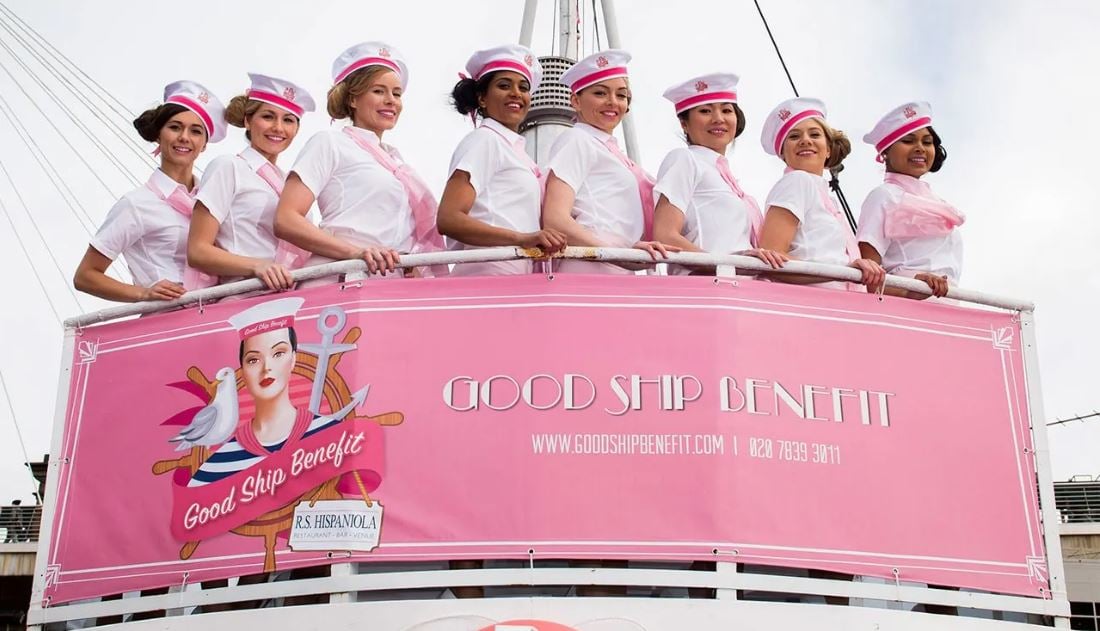 How it began
Originally introduced in 2014, Benefit (Part of the LVMH group) and Infinity's relationship began by supplying bespoke branded uniform to the entire network of full and part-time employees throughout the UK. The uniform had to encompass a wide range of functional elements, all of which were designed and manufactured through one of Infinity's manufacturing facilities.
Introducing Merchandise
The relationship with Benefit continued with the introduction of our merchandise division and we were soon producing bespoke branded merchandise for several high-profile launch events and quarterly marketing activities, such as the 'Good Ship Benefit' campaign as pictured above.
For this, Infinity supplied everything for the event, from the sailor's outfits the staff wore to the cocktail glasses they drank from on the evening. As one of the first large projects worked on together, this formed the start of a great relationship which has continued over the years.
LINK
In 2016, Link was presented to the Benefit HR team as a solution to reward employees with Benefit branded merchandise. Historically, Benefit gifted employees for their length of service to the business and this had been in the form of a birthday card and a voucher, but LINK enabled the Benefit HR team to build on this and email employees on their work anniversary with a link to the Benefit merchandise site where they could redeem a branded gift of their choice, including branded suitcases, pamper kits, and bath robes!
The value of the rewards were reflective of the number of years of employee service to the business, and the website was designed and built with this functionality in mind.
The site is now used for rewards and gifting for additional promotional activity events within the business.
To be continued...
Our relationship with Benefit continues to this day and now includes supplying uniform across Europe. We also have a number of events in the pipeline for 2022.
As we have now worked with Benefit for 8 years, our designers have built up a great relationship with their brand team to supply products that reflect their playful pink branding.