TAKE A LOOK BEHIND THE SCENES
The journey of our sustainable Bio Pens
Branded pens might be one of the smallest and cheapest giveaway items on the market, but that doesn't mean they don't have a big story behind them.
Every year an estimated 1.6 billion pens are thrown away in America alone, so across the globe, you can only imagine the amount of plastic that ends up in landfills, and from such a small item! With climate change on the topic of everyone's mind, this now means that the environmental effects of giving away a plastic pen far outway the promotional benefits experienced by your customers.
This is why our range of Bio Pens are becoming more popular, and with our transparent supply chain, you can see exactly what goes into them and how they're one of the best eco-friendly pens on the market today.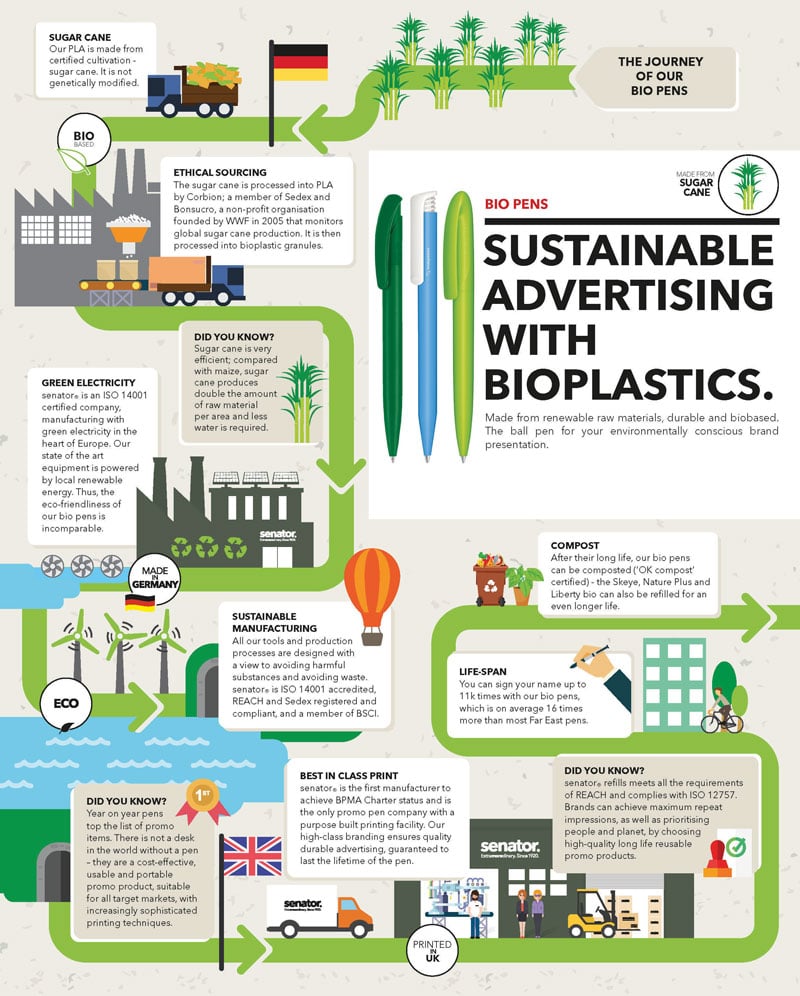 If you'd like to make the swap to Bioplastic then speak to our merchandise team today!
sales@infinityinc.co.uk | 0113 3865 570