AN INDEPENDENT FAMILY BUSINESS, PASSIONATE ABOUT SOME OF THE FINER THINGS IN LIFE
BETTY'S & TAYLOR'S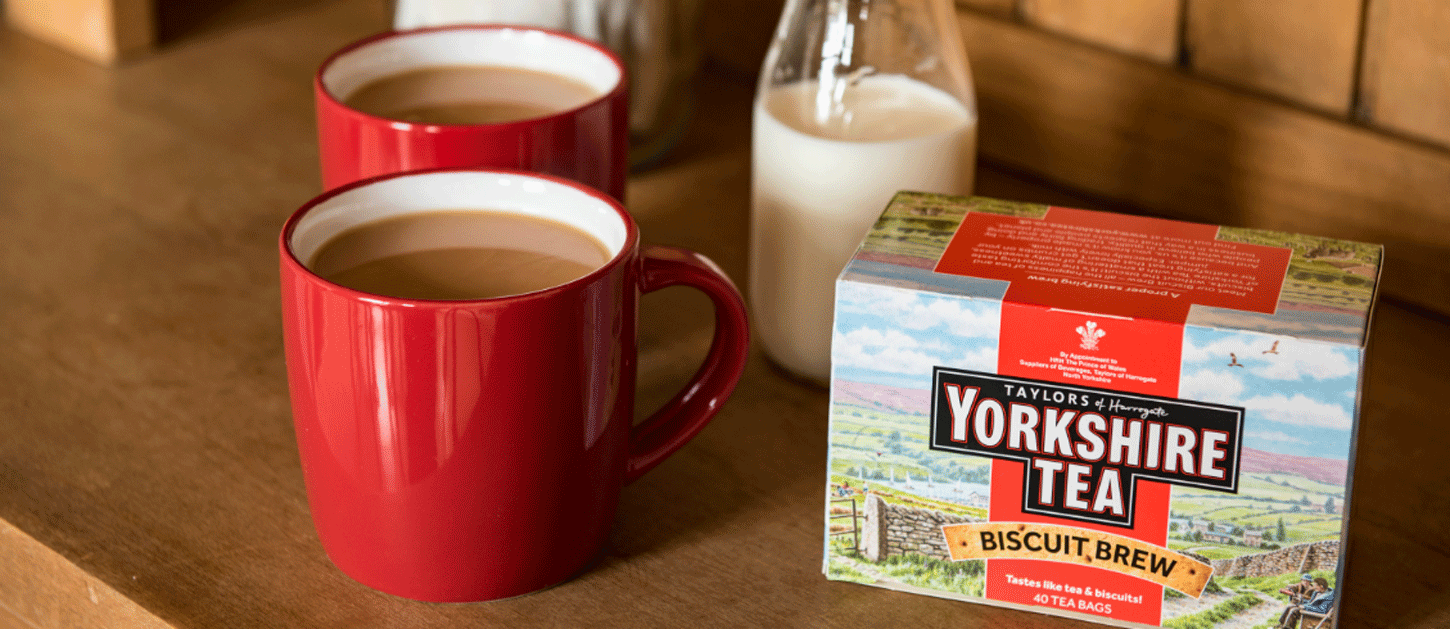 Overview
Our long-standing client, Bettys and Taylors, approached us looking for ideas on how they could show thanks to some of their staff after the completion of a successful team project.
Looking for a quick-to-market and secure solution, they wanted to explore a 'Thank You' gift box which could be sent to each individual staff member.
Working closely with our Account Manager to pick a selection of items, including some local Yorkshire products, together we came up with a GDPR compliant solution and were able to deliver 120 boxes, hand-packed with an enclosed thank you note to their home addresses.
The Problem
We needed to ensure we complied with relevant GDPR in terms of data privacy, which required getting permission from each individual employee to obtain their address. Betty's and Taylor's wanted this to be as smooth and professional as possible.
The Solution
To overcome this solution, we built the client their own branded Betty's and Taylor's website. All employees were then sent a private log-in and voucher code which they could redeem as a free voucher at checkout.
The Results
In just 2 days, our in-house developers had built a branded website, and users were securely notified of their unique access log-in and redeemable gift code voucher. The box contents were then sourced, ordered, picked, packed, and shipped within just 2 days, and the whole project was completed in 5 days!
"Infinity Inc have been our 'go-to' supplier for branded merchandise for a number of years. The challenge this time, for the Infinity Team, was to turn a project around quickly whilst ensuring GDPR compliance for personal addresses. Infinity did a fantastic job, the whole process was completed in under a week, they managed to set up a bespoke website, source the products, and deliver to home addresses. We have been very happy with the results and the team have been equally impressed with their gift boxes."
Engagement & Comms Lead - Betty's & Taylor's